Latest Beatles News
Paul McCartneytreated fans at New York's Madison Square Garden to an assortment of solo and Beatleshits, humor and humility as his "One on One" tour hit the Big Apple on Sept. 15 for the first of two shows at the legendary venue. "You must be bored by now," McCartney said to a fan holding up a sign that read this was their 113th McCartney show. "Tonight we're going to have some fun," the 75-year-old music legend said as he opened with the Fab Four's 1964 hit "A Hard Day's Night" that segued into "Save Us" from his 2013 solo album New. "This is going to be a night full of memories for me," Paul said in a social media post earlier in the day. After bringing out Bruce Springsteenfor an encore jam of "I Saw Her Standing There" (not once but twice, at the Boss's suggestion), Macca closed the three-hour set in a fitting manner with the Abbey Road medley of "Golden Slumbers/Carry That Weight/The End." - Billboard ......

Elsewhere on the Fab Four front, Ringo Starrtold the BBC's Newsnight on Sept. 13 that he made the decision to vote in favour of the Brexit referendum in 2016 because the EU was a "shambles." "The people voted and, you know, they have to get on with it," Starr said, then urged the British government to move ahead with the Brexit negotiations. "Suddenly, it's like, 'Oh, well, we don't like that vote.' What do you mean you don't like that vote? You had the vote, this is what won, let's get on with it." Ringo added that "being in control of your country is a good move... but don't tell [Brexit opponent] Bob Geldof" about his opinion. Starr's Brexit opinion also differs from his former bandmate Paul McCartney, who previously told the Washington Post that "I think I would have come down on the remain side because people like the Governor of the Bank of England, a lot of financial experts, were saying that." - New Musical Express ...... Many may not be aware that the subject of the famous Beatlestune "Eleanor Rigby" was an actual person who is buried in Peter's churchyard in Woolton, Liverpool -- where Paul McCartneyand John Lennonspent time growing up. Now, Britain's The Guardian is reporting that the grave of Eleanor Rigby will be auctioned off in September, with bidding expected to land somewhere between £2,000 ($2,570) and £4,000 ($5,100). If you happen to win the auction, you could have the right to be buried in the same plot as Ms. Rigby in only seven years. In addition to the grave rights, the original handwritten score for the track will go up for auction as well -- that's expected to bring in around £20,000 ($25,700). - Stereogum.com ...... In an interview with Rolling Stone, Ringo Starrhas revealed how his new collaboration with his former bandmate Paul McCartneyon a track from Starr's upcoming album Give More Love came about. "Well, I just called him up and said, 'I got this song called "Show Me the Way," and I want you to play on it," Starr says. "Because he is a really good friend of mine, he said he'd come to L.A. for it. It's about [my wife] Barbara [Bach]. She shows me the way. I wanted it to be very personal." "He's an incredible musician," the 77-year old rock star continued. "He's incredible at singing too and as a writer, but for me, as a bass player, he is the finest and the most melodic." Starr and McCartney also collaborated for a performance at the 2014 Grammy Awards, in commemoration of the Beatles' first appearance on television 50 years earlier. "So we are still pals, but we don't live in each other's pocket," Starr said. Give More Love will drop on Sept. 19. - Billboard ......
In a newly surfaced letter written by John Lennonon Nov. 15, 1976 to his former wife Cynthia Lennon, the former Beatle disputes that Yoko Onowas responsible for ending his first marriage. "As you and I well know, our marriage was over long before the advent of L.S.D. or Yoko Ono | and that's reality!," Lennon wrote, then recalled the time she asked him to remarry her and have another child ("I politely told you no") while he was temporarily separated from Ono. He then said that he didn't blame her for trying to cut herself away from the Beatles, but suggested she "should try to avoid talking to and posing for magazines and newspapers!" The letter, and another one written by Lennon as an open letter to magazine editors in response to the British tabloid News of the World publishing advance excerpts of Cynthia's book A Twist of Lennon, are being auctioned online by RR Auctions . Also being sold separately by the auction house in the auction is a book signed by Lennon called Adolf Hitler: My Part in His Downfall by British comic Spike Milligan, which was originally gifted to his friend, Harry Nilsson. - Billboard ...... In July, Dave Grohlof Foo Fightersrevealed to BBC Radio 1 that the new Foo Fighters album which is due in September will feature "the biggest pop star in the world," and after later carifying to Rolling Stone magazine that it "isn't Adeleor Taylor Swift, Grohl told ET Canada on Aug. 2 that the star is indeed his old pal -- Paul McCartney. "[Paul] hadn't even heard of the song," Foo Fighters drummer Taylor Hawkinsadded. "He comes in and Dave picked up an acoustic and showed him real quick. He sat on his special drum set that his tech set up for him. I sat there with a drumstick conducting. He did two takes." The new Foo Fighters album, Concrete and Gold, drops Sept. 15. - Spin.com ......
The Liverpool Echo newspaper is reporting that during a visit to to students at the Liverpool Institute of Performing Arts in late July, Paul McCartneytold the students, "Sometimes the situation in the world is so crazy, that you've got to address it," and that the former Beatle has written a song pertaining to US Pres. Donald Trump. A rep for McCartney had no comment. Sir Paul is also a co-founder of the institute, also called LIPA, and was a student there when it was known as Liverpool Institute High School For Boys. The high school closed in 1985 and reopened as LIPA after an extensive renovation. McCartney is the school's Lead Patron. Earlier in July, McCartney told Australian newspaper reporter Cameron Adamsthat he's "not a fan at all" of the current American president. "He's unleashed a kind of violent prejudice that is sometimes latent among people," Macca said. "He's unleashed the ugly side of America. People feel like they have got a free pass to be, if not violent, at least antagonistic towards people of a different color or a different race. I think we all thought we'd got past that a long time ago." During the 2016 campaign, McCartney openly expressed his support for Democratic contender Hillary Clintonand the two posed for a picture together before a Paul concert in Cleveland. - Billboard ...... On July 26 a New York federal judge ruled that the Beatlesare the legitimate owners of footage of their famous August 1965 concert at New York's Shea Stadium, rejecting the contention that the company of the late promoter of the concert, Sid Bernstein, was the owner. A movie of the Aug. 15, 1965 concert was broadcast on ABC in 1967, then footage from the concert was used in the mid-1990s documentary series called The Beatles Anthology. Most recently, Ron Howardused footage for his own film, Eight Days a Week -- The Touring Years. Around the time that Apple Corps -- the company established by Paul McCartney, John Lennon, George Harrisonand Ringo Starr-- announced the release of Howard's film, those controlling Bernstein's company after the promoter's death in 2013 submitted an application to register ownership of the copyrights in the "master tapes" of the 1965 concert. However, the registration conflicted with a 1988 one from Subafilms, an entity associated with Brian Epsteinand the Beatles. Rejection by the U.S. Copyright Office didn't stop the Sid Bernstein company from then suing Apple Corps and Subafilms in 2016 upon the theatrical debut of Eight Days a Week. The plaintiff asserted ownership and claimed that the ABC movie, The Beatles Anthology, and Howard's film were infringing derivative works. On the motion to dismiss, the defendants pointed to the acknowledgment that once the concert began, Bernstein just "observed" and had no control or input into the filming of the concert. "By zeroing in on Bernstein's contributions to the filming of the concert rather than his efforts as a producer and promoter of the event, it is obvious that he is not an 'author' of any fixed works," the judge ruled. Sid Bernstein died in 2013 at the age of 95. - The Hollywood Reporter ......

In other Beatles-related news, Ringo Starr has teamed with Paul McCartney and members of the Eaglesand Totofor a track on his upcoming album, Give Me Love, that drops on Sept. 15. "We're on the Road Again," which features bass guitar and backing vocals from McCartney, also features keyboardist Edgar Winter, Toto guitarist Steve Lukather, and Eagles vocalist-guitarist Joe Walsh. - Billboard ...... After members of the notorious Westboro Baptist Church staged a protest outside his concert in Wichita, Kan., on July 19, Paul McCartneyposted a meme on Twitter mocking the group, who brought with them signs and placards that said things like "MAN'S JOB: OBEY GOD" and "BELIEVE ON THE LORD JESUS." After the show, Macca tweeted a doctored image of some of the protestors, where someone had changed some of their signs to read "We can work it out," "I wanna be your MAN!" and "All you need is LOVE." "Thanks Westboro Baptist Church for the warm welcome!" read the post's caption. - NME ...... In other Beatles-related news, Ringo Starrturned 77 on July 7, and the famous drummer held a press conference at Capitol Records in L.A. where he held his annual celebrity-packed "Peace and Love"-themed birthday bash. Among other things, Ringo talked about how he almost recorded a country album in Nashville in 2016 with former Eurythmicsstar Dave Stewart. Starr said he and Stewart tried to knock together a few songs before they arrived in Nashville, but he shelved the idea when he had the opportunity to tour last year. One of the songs, "So Wrong for So Long," is featured on his forthcoming album Give More Love, which arrives on Sept. 15 via uME. Ringo also talked about his tweeting habits. "Twitter, that's the one I do myself," he said. "But I do it at a reasonable hour [laughs]. Sometime in the afternoon, when I've been up for a while. And I love the emojis. It started, like, thanking people for coming to the gig." Ringo added that he'll take his All-Starr Bandback out on the road in October, starting with eight dates at Planet Hollywood in Las Vegas. - Billboard ...... Elsewhere on the Fab Four front, the infamous Mark Chapman-owned copy of John Lennon's Double Fantasy album is once again up for sale. Auctioneers Moments In Time have a firm $1.5 million starting bid for the LP that Lennon signed for Chapman minutes before he was murdered by Chapman in Dec. 1980. The album, which also features an enhanced Chapman fingerprint and NYPD crime evidence designation, first sold for $150,000 in 1998, and has had several other owners since.......
John Lennon's customized 1964 Rolls-Royce Phantom V, which is currently on display in the province of British Columbia, will return to the U.K. later in July for public display to help celebrate the 50th anniversary re-release of the Sgt. Pepper's Lonely Hearts Club Band album. It will be part of an automotive design exhibition "The Great Eight Phantoms" coordinated by Rolls-Royce and Bonham's auction house, to celebrate the unveiling of Rolls-Royce's latest flagship, the Phantom VIII. It will join stellar examples of the unbroken series of Phantom automobiles dating back to the mid-1920s, the longest running model name in automotive history. Lennon bought the 6,600 lb. luxury car in Dec. 1964, and it was in this vehicle that the Beatlesvisited Buckingham Palace in 1965 to receive their Member of the Most Excellent Order of the British Empire (MBE) medals from Queen Elizabeth II. In 1967, the car was given a psychedelic paint job which included colorful bursts and swirls inspired by Romany gypsy caravan designs, as well as the zodiac. Lennon took the car to Buckingham Palace again in 1969, when he publicly returned his MBE to the Queen in protest over the British military's involvement in the civil war in Nigera and support of the American war in Vietnam. Lennon brought the car to the U.S. in 1970 and loaned it out to other stars including Bob Dylanand the Rolling Stones, but tax issues caused him to donate it to the Cooper Hewitt Museum of Design for an exhibition. It was sold at auction in 1985, some years after his death, to the Canadian entrepreneur Jimmy Pattison, for $2.3 million. Pattison ran the chain of Ripley's Believe it or Not museums and displayed it there as the World's Most Expensive Car. He later donated it to the province of British Columbia for display. - Billboard ...... More details have been revealed on Ringo Starr's forthcoming solo effort Give More Love, which the former Beatle announced on his 77th birthday, July 7. "We're On the Road Again," the album's opener, was co-written by Starr and former Totomember Steve Lukather. It features vocal contributions from Paul McCartney(who also contributes bass), along with Edgar Winterand Joe Walsh, while a recently rediscovered version of "Back Off Boogaloo" features Jeff Lynne. Meanwhile, Ringo held his annual birthday Peace and Love event on July 7 in front of the Capitol Tower in Los Angeles. Friends on hand included Walsh, Winter and filmmaker David Lynch. - Billboard ......

As he celebrates his 77th birthday on July 7, Ringo Starrhas announced he'll release a new full-length studio album, Give More Love, on Sept. 15 via uME. Starr has also previewed the title track of the LP, which includes a long-awaited new collaboration from Starr and fellow Fab Four member Paul McCartneyon a number of tracks. Other contributors include Peter Frampton, Benmont Tench, Joe Walshand Edgar Winter, among others. In addition to the new tracks, Give More Love will also include bonus tracks in the form of new renditions of such Ringo classics as "Back Off Boogaloo," "Don't Pass Me By," "Photograph" and "You Can't Fight Lightning." Ringo says the title track is a sincere effort to call on the world to reach out to one another to "Give more love" because "It's what we know we need more of." - Billboard ...... Paul McCartneyhas reached a settlement with Sony/ATV in their duel over song rights for the Beatles, settling a case that had the potential to rock the music industry to its core. Sir Paul sued Sony/ATV in January, asking the court for a declaration that he could soon reclaim his copyright ownership share to the iconic group's catalog of songs. Because the Copyright Act of 1976 lengthened the term of copyright protection by 19 years, it created for owners of works who signed over their rights on or before Jan. 1, 1978 the non-waivable right to reclaim them after a certain period of time. The provision McCartney relied on here states specifically: "Termination of the grant may be effected at any time during a period of five years beginning at the end of fifty-six years from the date copyright was originally secured, or beginning on January 1, 1978, whichever is later." For McCartney, that date was Oct. 5, 2018. Now that he and Sony/ATV have resolved this issue themselves, copyright watchers won't have the satisfaction of knowing how a stateside court would rule in this case. The details of the deal are unclear, but the order specifies that the New York federal court will "enforce the terms of the parties' Settlement Agreement, should a dispute arise." - The Hollywood Reporter ...... Paul McCartneyparticipated in a Facebook Live web chat with comic Tim Minchinon June 21, after previously announcing his first tour of Australia and New Zealand in 24 years. Asked his best memories of Australia, which he last toured in 1993, McCartney said, "I think it's the wildlife because we don't have that here. We don't have kangaroos or koalas. So we went to a zoo and were able, me and the kids, were able to hold a little peaceful koala." A fan asked if he'd consider adding the McCartney solo song "Ode to a Koala Bear" to his set list and he said whimsically, "That's a thought, isn't it?" Presale tickets for the Down Under concerts, which take place from Dec. 2-Dec. 16, are currently available on PaulMcCartney.com, with general sales beginning July 4. - Billboard ...... Paul McCartneyannounced on June 21 that he'll bring his One On One world tour to Australia and New Zealand in late 2017, his first tour Down Under in 24 years. The Beatle legend unveiled the five-date trek in a Facebook Live event hosted by musical comedy master Tim Minchin. With his touring band members Paul "Wix" Wickens(keyboards), Brian Ray(bass/guitar), Rusty Anderson(guitar) and Abe Laboriel Jr(drums), the tour will first stop in Perth on Dec. 2, followed by Melbourne (12/5), Brisbane (12/9), Sydney (12/11) and Auckland (12/16).
Macca last toured the region on his 1993 New World Tour, and in 1964 the Beatleshonored a commitment and made the long haul Down Under at the very peak of their fame. Meanwhile, Sir Paul has been promoted in Britain's hierarchy. On June 16, it was announced that Paul is being upgraded with a Companion of Honor award for services to music, after first being knighted by Queen Elizabeth IItwenty years ago. "I'm very happy about this huge honor and with the news coming on my birthday weekend and Father's Day it makes it colossal!" McCartney said. Other luminaries promoted in the Queen's Birthday Honors list include Harry Potter novelist J.K. Rowlingfor her services to literature and philanthropy, and 100-year-old Gone With the Wind actress Olivia de Havilland, who will become a dame. In all, 1,109 people were on the queen's Birthday Honors list. - Billboard/AP ...... In other Beatles news, a lost song written by George Harrisonhas been found inside an old piano bench in the couples Oxforshire home by Harrison's widow Olivia Harrison. "There was a folder in George's piano bench and inside I found a typed lyric for [a song called] 'Hey, Ringo.' It think it dates from around 1970," Olivia Harrison said. She also said she believed he had recorded music for the track on a home cassette. Olivia says she gave a copy of the lyrics to Starr at a party in Los Angeles commemorating her husband's 74th birthday in February. She said: "He'd never seen this song before. He said 'What is this?' He was so surprised." The lyrics will be reproduced in an updated illustrated biography about Harrison, entitled I Me Mine. - New Musical Express ...... Interviewed on Sirius XM radio's new Beatleschannel on June 12, Eddie Vedderof Pearl Jamrevealed that Paul McCartneyonce accidentally punched him in the face at a Seattle hotel bar while getting excited telling a story. "He kind of was illustrating how he hit this guy, and when he did that, he shot out his left arm as if he was hitting this guy, and I was standing right there, and I got hit," Vedder said. "It was a great, incredible personal story and I caught the end of it, but as I was listening I was just thinking, Paul McCartney just hit me in the face. And it hurt!," said Vedder, who added that his face hurt for days after the incident. "A great time in my life to be hit by Paul McCartney," Vedder said. Adding that after the pain and swelling subsided, he "kind of missed it." Meanwhile, in a recent appearance on Conan O'Brien's TBS talk show, director Judd Apatowsaid Sir Paul rebuffed him once when Apatow asked McCartney for his phone number. Apatow said that McCartney used to attend his stand-up routines, and he thought he might ask McCartney out to lunch after the two met a few times after the performances. "He was very nice but he instinctively said no. He found a nice way to do it," Apatow said. - New York Post/Billboard ...... In other Beatles news, Yoko Onois to be credited as co-writer of her late husband John Lennon's "Imagine" more than 45 years after the song was released, in accordance with John's wishes. "Imagine" was recently named the recipient of the 2017 Centennial Song Award by the US National Music Publishers Association, and while collecting the award on Lennon's behalf in New York on June 14, Ono was informed that she will soon receive a songwriting credit on the pop classic. A clip of a 1980 interview with John as shown, in which the late Beatle said Ono deserved a co-writing credit because of her "influence and inspiration" on the song. Since the song debuted in 1971, the writing of "Imagine" has been credited solely to Lennon, though Ono and Phil Spectorare listed as co-producers. - New Musical Express ......
Elsewhere on the Fab Four front, George Harrison's son Dhani Harrisonhas announced he is prepping his first solo album and has booked his debut solo gigs for July. Harrison, 38, has signed a solo deal with BMG Records and is working on an album slated for release later this fall. Dhani has previously released three full-length albums and two EPs with his group Thenewno2, and has collaborated with such artists as Eric Clapton, Wu-Tang Clan, Prince, Pearl Jam, Jakob Dylanand Ben HarperHe has also composed music for films, including 2014's Learning to Drive, and the TV series The Divide, Good Girls Revolt and Outsiders. - Billboard ...... The remastered 50th anniversary edition of the Beatles' Sgt. Pepper's Lonely Hearts Club Band re-entered the Billboard Hot 200 album chart for the week ending June 1, coming in at No. 3 with 75,000 equivalent album units sold. The No. 3 ranking is Sgt. Pepper's ' highest since the Dec. 30, 1967-dated chart, when it also placed at No. 3, and is also the highest rank for a Beatles album in more than 16 years. The album also helped the legendary quartet re-enter the Billboard Artist 100 chart at a new peak of No. 5. The Artist 100 chart blends album and track sales, radio airplay, streaming and social media fan interaction. The band previously peaked at No. 14 on that chart on Oct. 1, 2016. - Billboard ......
The remastered 50th anniversary edition of the Beatles' landmark 1967 LP Sgt. Pepper's Lonely Hearts Club Band is on track to top the U.K. album charts once again, a half century after it first conquered the sales chart in the band's native country. The Fab Four's celebrated eighth album logged 27 weeks at No. 1 in 1967 and 1968 and in the U.S., it racked up 15 consecutive weeks at the top of the Billboard 200. Sgt. Pepper's was released in several configurations May 26, highlighted by a six-disc set with four CDs, a DVD and Blu-ray with the remix, outtakes, mono album mix, video content, posters and a book. Peter Frampton, who starred in the infamous 1978 Sgt. Pepper's -based movie with the Bee Gees, says that Sgt. Pepper's is "still my favorite album," and that he was able to sample the album before everybody else after he scored an early bootlegged copy at a flea market on Petticoat Lane. Frampton says he quickly took the album back to his girlfriend's house and put Sgt. Pepper's on repeat play "until my girlfriend's mother came in and said, 'I think it's time for you to go...'" - Billboard ...... On May 23 Paul McCartneyshared a Twitter tribute to late 007 actor Roger Moore, who starred in the 1973 James Bond installment Live and Let Die and for which Sir Paul famously composed and performed the opening theme song. "Roger was a great man and of course a great James Bond who I was lucky to work with during the time of 'Live and Let Die.' He had a heart of gold, a great sense of humour and will be missed by the many people who loved him," McCartney wrote. Earlier, the former Beatle also expressed sympathy for the families of victims at the May 22 bombing in Manchester, U.K., following an Ariana Grandeconcert. "Like everyone else, my family and I were shocked to hear about the terrible news from Manchester. All that's left to do is send heartfelt sympathy to the families of the victims and Ariana Grande," McCartney wrote. "Praying that something like this never happens again. Love to everyone." - Billboard ...... In a May 18 interview with a BBC Radio 6 music show, late Beatlesproducer George Martin's son Giles Martinconfirmed that the iconic quartet's 1968 double-LP the "White Album" is next in line to be given the deluxe re-mix treatment. Giles, who recently worked engineer Sam Okellto re-mix the Beatles' Sgt. Pepper's Lonely Hearts Club Band album in stereo, said "the 'White Album', which will be the next release -- that was when they started becoming properly indulgent."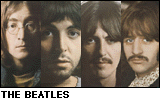 "There are so many takes of 'Sexy Sadie', for instance. The efficiency went slightly out the window," he said. Martin further explained his motivation to re-mix early Beatles material -- both giving collectors something to get excited about and modernising the band's appeal. "My motivation -- when I tell my kids or grandkids about this album that changed the face of pop music, you want them to put it on a go, 'Yeah, I get it!' rather than, 'This sounds a bit old'" he said. - New Musical Express ...... In other Beatles news, Apple Corps has announced plans on Twitter to open a Beatles "pop-up shop" in Liverpool on May 25. The shop, which will be open through June 11, will celebrate the 50th anniversary re-release of the band's seminal Sgt. Pepper's album and will be located at 1 Mathew Street in the group's hometown. The address is notable because it is just a few doors down from 10 Mathew Street, location of the legendary Cavern Club, the venue where the Beatles honed their craft in their early days. A second tweet promised "lots of exclusive products," encouraging Beatles fans to arrive at midnight on the first evening to be the first to buy the anniversary edition of the album. Several special reissue packages of CD and vinyl versions of Sgt. Pepper's will be released on May 26 featuring new audio mixes of the legendary album and a special super deluxe six-disc set full of unreleased outtakes. - Billboard ...... Elsewhere on the Fab Four front, Paul McCartneyhas shared a photo on Twitter of himself in costume for the fifth Pirates of the Caribbean film, Pirates of the Caribbean: Dead Men Tell No Tales. News of Macca's cameo appearance in the film first came in March, and while details of his role are under wraps, the IMDb lists his role as "Jail Guard 2." His appearance, which was filmed after the main shoot had been completed, has been described as "an extra big set-piece scene," which is reportedly "built around" McCartney. Dead Men Tell No Tales, in which Johnny Deppreturns as Captain Jack Sparrow with Javier Bardemjoining the franchise as the film's main villain, hits theaters on May 26. - NME ......
Paul McCartneyhas topped the London Sunday Times ' survey of the U.K.'s richest musicians for 2017. Sir Paul took the top spot with £780 million ($1 billion) with his wife Nancy Shevell, while impresario Andrew Lloyd-Webber, U2, Elton John, Mick Jaggerand his Rolling Stonesbandmate Keith Richardscompleted the top 5. Other '70s musicians making the list include Ringo Starr, Sting, Eric Clapton, Rod Stewart, Tom Jones, Ozzyand Sharon Osbourneand Brian May. - Billboard ...... SiriusXM satellite radio announced on May 2 that it will launch an entire channel devoted exclusively to the Beatleson May 18 at 9:09 a.m. -- a nod to the Let It Be track "One After 909." The Beatles Channel, on SiriusXM channel 18, will feature exclusive programming including a daily morning show, weekly call-in roundtables and more exploring the legendary band's unrivaled influence on modern music. "We've worked with The Beatles and Apple Corps Ltd. to create a channel that is as vital today as when the band's music was first recorded," says SiriusXM exec Scott Greenstein. "The channel will be all-things-Beatles, 24/7. The soundtrack of our world, made by John, Paul, George and Ringo." The channel, which has the blessing of surviving Beatles Paul McCartneyand Ringo Starr, will play a new stereo mix of the band's Sgt. Pepper's Lonely Hearts Club Band album on June 1, to mark the landmark album's 50th anniversary. The event -- dubbed "Pepper Day" -- will include commentary from the late George Martinand his son, Giles Martin, who helmed the fresh mixes for upcoming Sgt. Pepper special editions . - Billboard ...... Elsewhere on the Fab Four front, a new graphic novel based on John Lennon's time in New York, Lennon: The New York Years, is set to be released on May 30. Based on on the 2010 novel Lennon by David Foeniknos, the graphic novel is described as "true biographical fiction" and imagines the Beatles founder recounting his life to an unnamed therapist living in his building. A timeline of John's life is presented including his upbringing in Liverpool, his time with the Beatles, his relationship with Yoko Onoand his solo career. - New Musical Express ...... In other Beatles-related news, Ringo Starr's drummer son Zak Starkeyis readying an album for his SSHHside project alongside partner Sshh Liguz. Starkey has premiered a video for a song from the album, "Get Up, Stand Up," a reggae classic penned by Bob Marleyand Peter Tosh. Starkey recently performed a series of gigs with SSHH at the South by Southwest festival, and is gearing up to go on tour with the Whothis summer. - Billboard ...... Paul McCartneyannounced on Apr. 25 that he'll be bringing his One on One Tour back to North America this summer with a schedule of 14 concerts set to kick off in Miami's AmericanAirlines Arena on July 5. Other cities on the tour, many of which Sir Paul will be playing in for the first time ever, include Tampa (7/10), Duluth, Minn. (7/13), Bossier City, La. (7/15), Wichita, Kan. (7/19), Des Moines, Ia. (7/21), Omaha, Neb. (7/23), Tinley Park, Ill. (7/25), Newark, N.J. (7/11), New York's Madison Square Garden (7/15), Brooklyn's Barclays Center (7/19), Syracuse, N.Y. (7/23) and Uniondale, N.Y. (7/26) before wrapping on Oct. 1 at Detroit's Little Ceasars Arena. McCartney recently announced that his next studio album, his followup to 2013's New, will be co-produced with Adeleproducer Greg Kurstin. - Stereogum.com



---