Brat Stop - Since 1961
262-857-2011 12304 75th Street Kenosha WI 53142
Brat Stop Entertainment & Special Events
All shows have an $8 cover charge unless specified otherwise. Entertainment starts at approximately 9pm. Brat Stop Policy is NO ONE under the age of 21 is allowed at concert events, even when accompanied by a parent or legal guardian.
Saturday, October 21, 9pm, $8 Get a jump on Halloween with the Midwest's Premier Clown Band Plus everyone gets a free clown nose! Chuck-A-Roo
Friday, October 27, $15 Door/$10 Adv FRIDAYWEEN 25 Bands on 4 Stages Costume Contests & Vendors Saturday, October 28th, $10 Cover Big Halloween Party & Costume Contest Over $4000 in cash and prizes!
*Also, Friday November 3, $15 adv/$20 door Happenings Magazine Presents Ladies Fab Friday Contact Happenings Magazine for tickets and info 1-800-838-3006 or stop in to Happenings @ 1420 63rd Street
Friday, November 3, 9pm, $8 Jersey Girls
Saturday, November 4, $10 Donation LIVE MUSIC BY BELLA CAIN Bristol Fire Fundraiser Saturday, November 11, $8 Tynan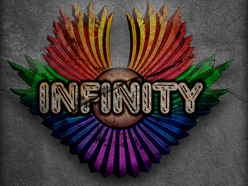 Saturday, November 25, $10 Judas Rising